Are you an aspiring digital nomad, traveler or online entrepreneur? Here is a great collection of resources at almost a 90% discount for the next 72 hours. The best part is that $10 of every sale goes to the Pencils of Promise Charity to help build a school in Guatemala.  The offer ends on June 5th so act fast if you are interested.
You'll find a summary of all 12 resources below, but you can find out more information at The Paradise Pack.
The Ultimate Guide to Frequent Flyer Miles- Business Class Edition including an audiobook and 2 additional guides (value $77)
by Travis Sherry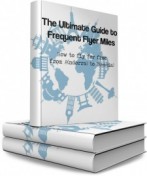 Did you know you can earn hundreds of thousands of frequent flyer miles WITHOUT flying? Using all the tips and tricks the airlines don't want you know about, Travis teaches you how to earn and use miles so that you can fly anywhere in the world for under $100. Get more information.

Info Product Blueprint (value $97)
by Sean Ogle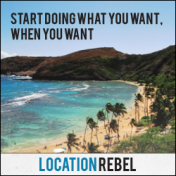 Ever wanted to create and sell your own products online? With The Paradise Pack you'll have access to one of the blueprints from within Sean's Location Rebel community which specifically guides you through every aspect of brainstorming and then creating a product to sell. Get more information.
Build Your Online Business Guide (value $47)
by Natalie Sisson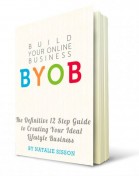 Building a business you love requires hard work, guts and determination. The BYOB guide is designed to help walk you step-by-step through the process of starting your own business that you love. Get more information.

Copy Hour – Apprentice (value $137)
by Derek Johanson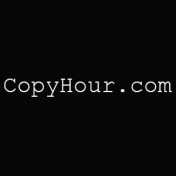 CopyHour is the unusual but effective copywriting course and accountability system that will give you the skills to instantly and dramatically improve sales and conversions of your own product or even become a freelance copywriter. CopyHour has received positive, un-affiliated, reviews on Forbes, Reddit, The Fastlane Forum, the Dynamite Circle, and LinkedIn. Get more information.

How to Get Free Accommodations Around the World (value $20)
by Nora Dunn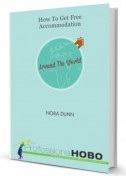 In her first five years of full-time travel,, Nora saved over $63,000 in accommodation using the techniques shared in this guide. From housesitting to hospitality exchanges to volunteering to even living/working on boats, you'll receive all the tools and resources to find free accommodation gigs. Get more information.

AirBnB Pro (value $30)
by Rob and Mish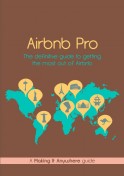 Rob and Mish reveal how to unearth bargain accommodations, even in expensive cities, the secret to getting fantastic Airbnb reviews, how to avoid potential problems, stay safe and plenty of other hard earned lessons. Get more information.

Inbox Zero Email Management Course (value $77)
by Ethan Waldman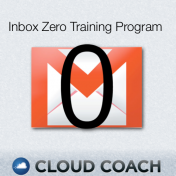 How would you feel if you were able to stop letting email rule your life and create an inbox that manages itself? This incredible interactive online course will help you to reduce clutter and create inbox systems that will give you more free time to do what matters to you. Ready to become an email ninja? Get more information.

Breaking into Event Marketing Touring (value $47) Plus Nomad Package (value $17)
by Jason Moore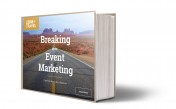 What if you could get paid to travel? Jason's comprehensive guide shows you, step-by-step, how to break into the exciting and little known USA based touring events industry. The Nomad Package provides actionable advice through two expert audio interviews on teaching English abroad and how to choose the right international volunteer opportunity. Get more information.

'How to Have a Kick Ass House Sitting Profile' Course PLUS – 1 Year Subscription to 'House Sitting World' Mobile Magazine and Access to Private Facebook Group (value $57)
by Nat and Jodie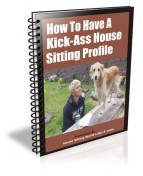 Want to live for free anywhere in the world? Nat and Jodie have mastered the art of worldwide house sitting. Here they share their wisdom on the most important piece of getting the best housesits, creating a profile. You'll receive ongoing support through their private FB community and Digital Magazine. Get more information.

Hammocks and Hard Drives (value $10)
by Dave Dean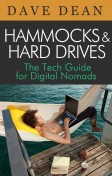 Love it or hate it, technology is an integral part of an online entrepreneurs life, but one that often goes overlooked…until a problem happens! Hammocks and Hard Drives arms you with the technical knowledge, skills, and equipment to start your business from anywhere in the world, and keep it running smoothly. Get more information.
Your Travelling Together Video Guide: How To Explore The World Without Ruining Your Relationship (value $67)
by Claire Brummell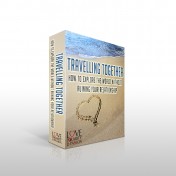 Travelling together can either make or break a relationship. In this multi-part video set, Claire will provide you with everything you need to ensure your travels together are smooth sailing and that you can navigate any rough waters along the way. Get more information.
Digital Nomad Academy – 3 month membership (value $141)
by Cody McKibben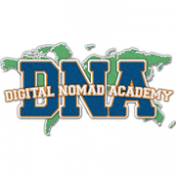 Get support from a community of people just like you learning how to make a living from anywhere in the world so you can travel and actually save money doing it. Get more information.
Visit The Paradise Pack website to purchase.This deal ends on June 5th, 2014.